KORRONTZI & AITA MARI
01/12/2021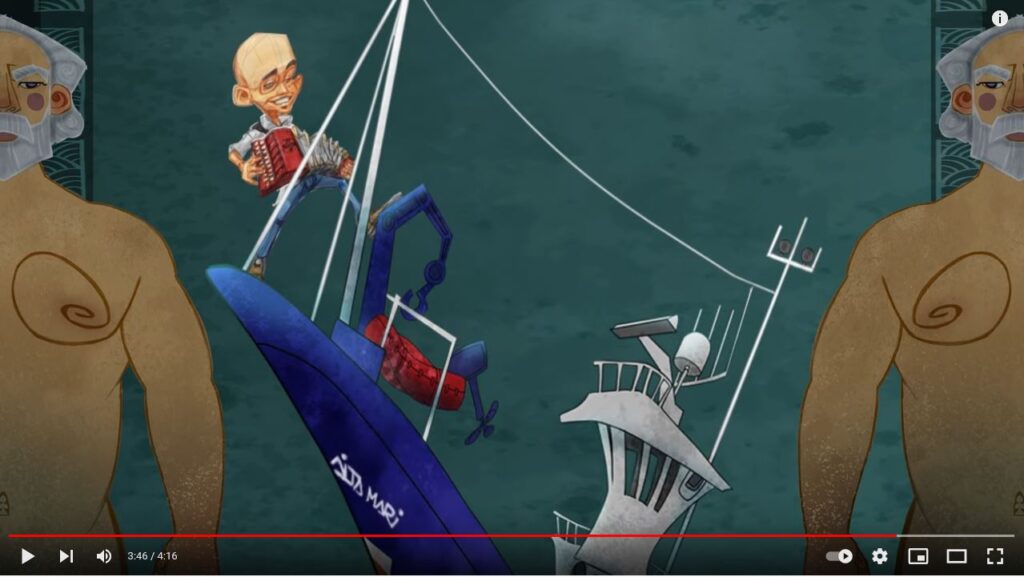 Korrontzi embarks on the "Aita Mari" bound for the Mediterranean. On the deck of the ship they tune their trikitixa to start this musical route to far waters. In each port they collect stories and melodies, traditions and cultures, and on board they lay out a rope of hope to those who leave for a new life.

Charity project in favor of the rescue ship "Aita Mari".
Music: Korrontzi (EH) & Luar Na Lubre (Galiza) & Luís Peixoto (Portugal) & Stefano Saletti (Italia) & Mikel Urdangarin (EH) & Aziza Brahim (Sahara)...
Text: Aritza Bergara (EH).
Photos: Alfonso Novo (Galiza).
FOR SALE IN DURANGOKO AZOKA or YOU CAN REQUEST IT IN ADVANCE IN
OUR EMAIL: korrontzi@gmail.com